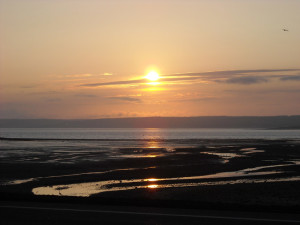 Be it ever so humble, there really is no place like home. And just because we won a small victory on May 1st, 2015, we won't be resting on our laurels. There is more work that needs to be done. Until we can start electing political parties who are interested in representing the people who elected them, we will have to continue working together, and pressure them (as a group) to do what is right. As Martin Luther King Jr. said, "One has not only a legal, but a moral responsibility to obey just laws. Conversely, one has a moral responsibility to disobey unjust laws."
We have a moral responsibility to the generations of our families that come after us to keep this province liveable, with clean air, clean water and land that hasn't been poisoned to the extent that it is no longer useable. A government that would exploit these resources for money, so that there isn't anything left for our children and their children is unjust. Satisfying the needs of big corporations who control government policies and laws is unjust. There is no help forthcoming, yet.
We need to be more diligent in selecting political party representatives. Their motives, sense of morality and loyalty need to be carefully scrutinized. How did we ever get to a place where the political party picks their party leader, and we're left with two choices — vote for him or don't vote for him. Why don't we get to choose who should be a party leader? Put OUR candidature in there — not someone who can schmooze corporate leaders over cocktails and assure them that their interests will be put ahead of the citizens. Yet, this is what is happening all across the country, and Nova Scotia is a prime example of it.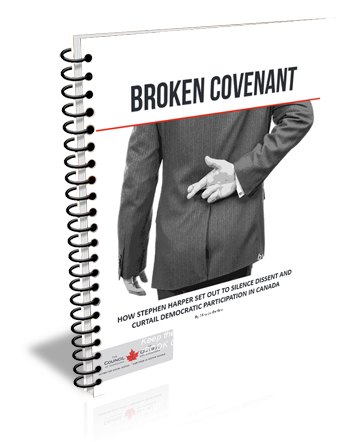 Maude Barlow is the National Chairperson of the Council of Canadians. She is the recipient of twelve honorary doctorates as well as many awards. She would agree with the position that we are trying to maintain, and she says, "Do not listen to those who say there is nothing you can do to the very real and large social and environmental issues of our time…"
Her, just released report, the Broken Covenant, documents how far our Canadian society has strayed from the path of democracy, while more and more civil liberties are being stripped from us at an alarming rate. She says, it comes as "little surprise that Stephen Harper set his sights on his political opponents in civil society. He has called those who oppose his policies "terrorists" and "enemies of Canada." You can download her 37 page report in pdf format. Then you will better understand the position we take here at savethebayoffundy.ca. We can clearly see that the provincial PC counterparts are following the lead.
Provincial PC leader, Jamie Baillie, has made it no secret that he intends to sell the province out to the fracking companies. What, you don't like jobs?!!! We like jobs, but the problem is…. we like children too. They may want to live here when we're gone.
So please put your email address in the box to the top right — you'll get notifications of new posts and all of the work we are doing. You can unsubscribe at any time. Join us as we roll through more work, to try and make this province a little better for us all.